The Bachelor Degree in International Hospitality and Tourism Management at Silver Mountain School of Hotel Management prepares students to enter the vast world of hospitality and tourism as managers, entrepreneurs and leaders with a strategic approach to business. It also translates their passion for management careers as experts. With our international degree from Queen Margaret University, UK, horizon becomes vast and wider. And with professional international internships and hands-on hospitality courses and specializations, it adds value to their career potential and job probability. Silver Mountain boasts of 100% industrial internship placement to its students till date.

Silver Mountain also boasts of special career counselling unit for the students. With international certified career coach in house, we assist students for job placements after completion of courses and programs as well. This adds value to their whole learning experience.
Free Internship
No Hidden Cost
100% Internship Placement
Total fee for 4 years is Rs. 8,46,000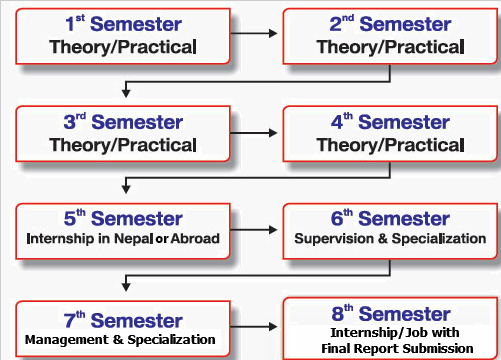 Minimum entry requirement: HSEB +2 level pass or equivalent in any stream of studies. One intake per year.
Our Programme Content includes:
Hospitality today: An Introduction
Food & Beverage Service
Hospitality Sales & Marketing
Managing Front Office
Managing Hospitality Human resource
Sustainable Tourism
Hospitality Accounting
Training & Development in the Hospitality Industry
Food & Beverage management Studies
Hotel Engineering
Housekeeping Management
Supervision in the Hospitality Industry
In- house Practical (Front office, Housekeeping, Food & Beverage Service and Food production)
Knowledge of Wine, Bar and Food
Business Communication
Tourism Principles & Practical
Strategic management
Event Management
Principle of Management
Sustainable Hospitality Management Enterprises
Tourism & Developing Countries
Contemporary Food & Drink
New Enterprise Creation
Culinary Management
English language
French Language
Food and Beverage Safety and Sanitation (servsafe)
Business Research methods
FBM-Feasibility-Department & Hotel Projects
Practical (Front office, Housekeeping, Food & Beverage Service and Food production)
Personality Development
Career planning and personality development
In house supervision practical in Front office, Housekeeping, Food and Beverage service, Food Production
2 Internships- 6 months each (5th and 8th semester) in a four/ five star properties in Nepal or abroad
Upon successful completion, graduates will receive BA in International Hospitality & Tourism Management (BA-IHTM) Degree from Queen Margaret University, UK. Silver Mountain is the First Hotel Management School to receive the license from the Ministry of Education and Sports, Nepal to run and award the four years Bachelor's Degree in international hospitality & Tourism Management. SMSH's programs are equivalent and approved by the Curriculum Development Centre of Tribhuwan University (T.U), Nepal